Girls Win Richmond Tournament!
2018 Sun Cup Champions!
FYSA Girls Win BIG!
Our FYSA U10 Girls sat out of their regular recreational tournament on June 2nd to participate in the Sun Cup, one of the largest recreational tournamants in the Richmond area. They won the championship with 18 goals in 3 games!!! Way to Go ladies!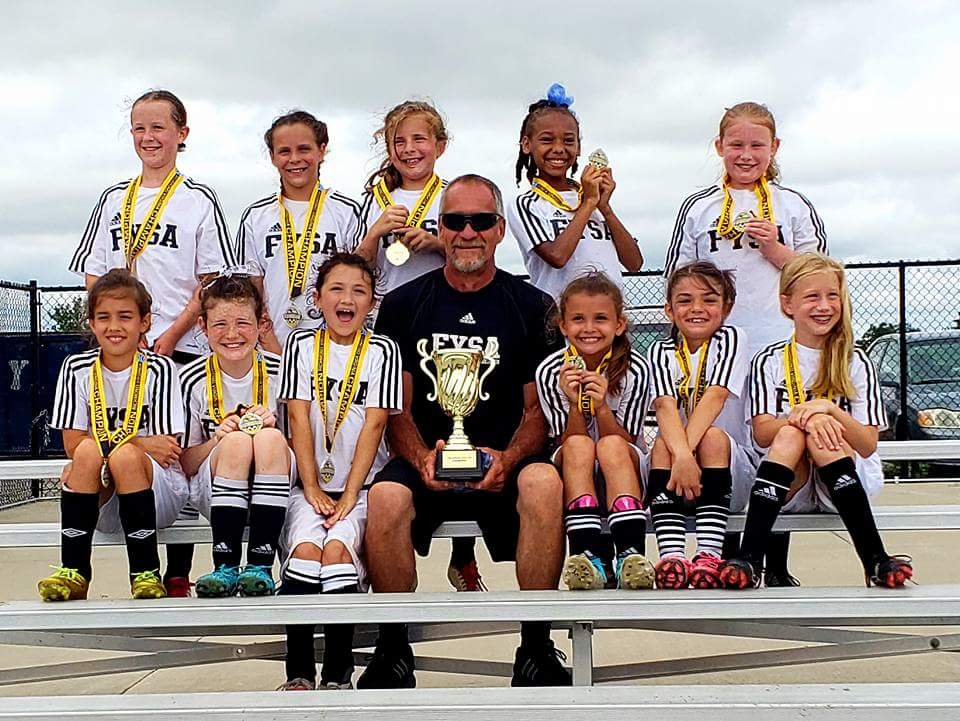 Stay tuned for information on Fall 2018 soccer. Registration will be opening in early July.